Current Automotive is Fair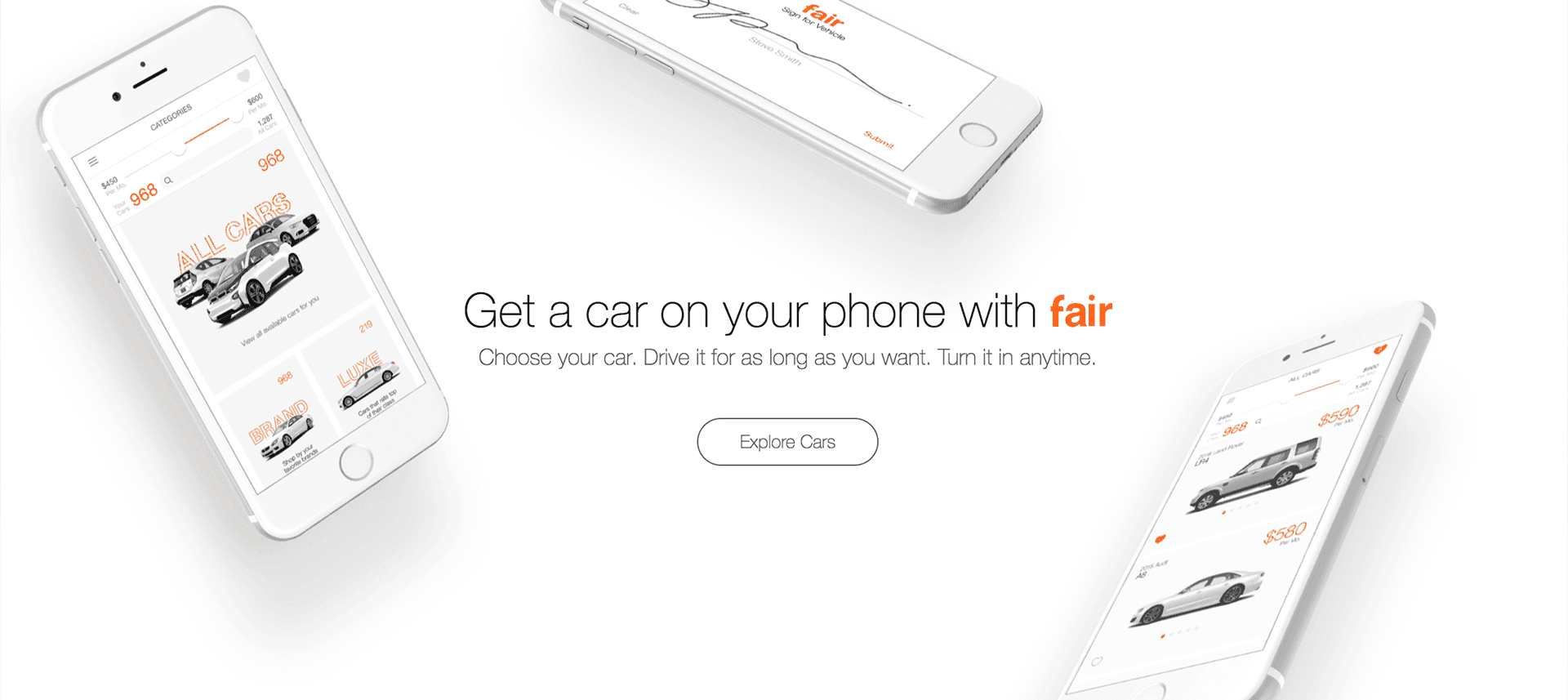 Find your car, buy online, get it delivered. Or not – it's up to you.
Each car buyer has their own idea of the ideal purchase experience. That's why Current Automotive was built to provide either an online or an in-person experience.
And now, there's one more way to get behind the wheel of a Current Automotive car: the Fair app.
Fair
Fair is a new approach that puts ease and flexibility front and center. Once you find the car you want, it's as simple as uploading two photos of your driver's license, adjusting your Start Payment and monthly payment to comfortable levels, and choosing annual mileage. Your Start Payment covers the first month, then the next monthly payment is due 30 days later.
Most significantly, Fair agreements have no set term length. You can drive your Fair car for as long or short as you like. When you're ready for something new, just give Fair five days' notice and return the car. To put you at ease, all Fair deals come with a 3-day/100-mile money-back guarantee.
Why Current is on Fair
We're on Fair because we believe in providing the right purchase experience for everyone. If it's an online shopping experience you desire, we offer that. If viewing your next car in person and taking a test drive is important, we do that too. Fair is now another convenient way to access your next car.
We love Fair's flexibility because transitioning to an electric vehicle can be a lifestyle change for some people. Buying or leasing a car is a big decision, but Fair lets first-time electric drivers try it out without the long-term commitment of a traditional lease or a bank loan.
Additionally, traditional leases were designed for new vehicles. Fair brings this great leasing alternative to the pre-owned world.
The Bottom Line
Whether you prefer to shop at home in your pajamas or face-to-face with a personal touch, Current Automotive has you covered. The Fair app is just one more way you can make the switch to an electric vehicle.