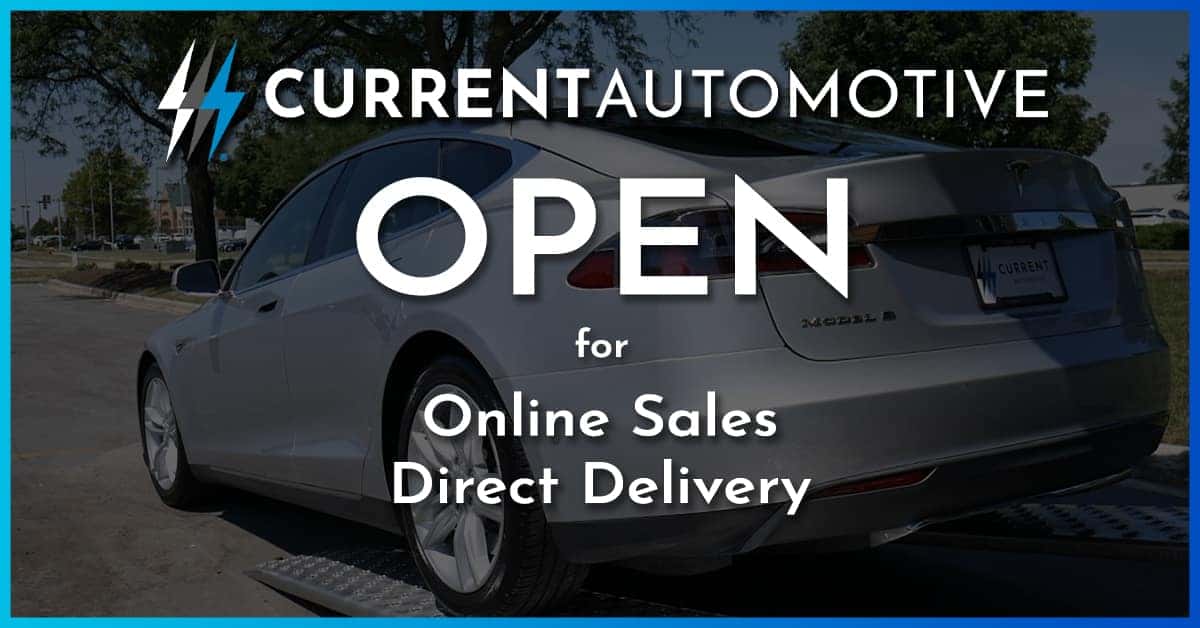 COVID-19—Current Automotive to continue 100% online sales
UPDATE: Current Automotive is operating at full capacity, including appraisals and purchases. We would still encourage you to make an appointment if you're seeking a test drive so that we can give you the best customer experience possible.
Original Text:
In order to help protect our staff and customers from the outbreak of COVID-19, our headquarters in Naperville, Ill., is closed and we have been working remotely since March 17.
During this time, we will continue to offer a 100% online purchase process for anyone interested in going electric.
Our website is fully functional, and our team is accessible via email or our web chat tool during normal business hours. You can access chat in the lower right corner from any page on our website.
How this impacts you part 1: Buying a car
From day one we've offered a simple, enjoyable online shopping experience for electric vehicles. The transition to entirely online sales is an easy one for us, since this is how we conduct much of our business already!
While we cannot provide test drives or in-person viewings, we have high-definition pictures and first-person video walk-arounds on each vehicle page, and 360-degree interior photos available on request.
If you have any questions about our cars or electric driving in general, please contact us. We will continue to provide high-quality EV education to first-time buyers and answer any and all questions about cars in our inventory.
If you decide you would like to purchase a vehicle, the process is the same. Just click the blue "Purchase Vehicle" button and fill out the online order form. We'll contact you to confirm your intent to purchase the vehicle and take a deposit on the car before continuing with the purchase process.
How this impacts you part 2: Selling a car.
Both of our specialized appraisal forms (one for Tesla, one for all other plug-in vehicles) will remain live.
Sellers are encouraged to submit appraisal requests and reach out with any additional information about their cars and questions about the process.
However, responses may be slower and we will not be able to send documents and payment or commit to a firm pickup date until normal business resumes.
How this impacts our employees.
The well-being and security of our employees is the most important thing to us. All will continue to be paid at their normal rates during this period, whether or not they can perform their normal job responsibilities from home.
But I want more Current Automotive in my life!
Great! Please watch this space and follow us on Facebook, Instagram, and Twitter as we attempt to generate content from home even without easy access to a variety of Teslas to take pictures of.