First Impressions: 2022 MINI Cooper SE
We'll always jump at the opportunity to check out what's new in the world of electric vehicles, and we were recently offered a chance to get our first impressions behind the wheel of the 2022 Mini Cooper SE thanks to our friends at Bill Jacobs Mini.
Originally launched in the 2020 model year, the 2022 Mini makes standard some of its premium exterior features with new wheels, redesigned front and back grilles, LED headlights, and Union Jack taillights. It also now includes air curtains, a patented BMW aerodynamic technology that guides the airstream through two narrowing channels in the vehicle's front apron and past the wheels to reduce turbulence in the wheel housings.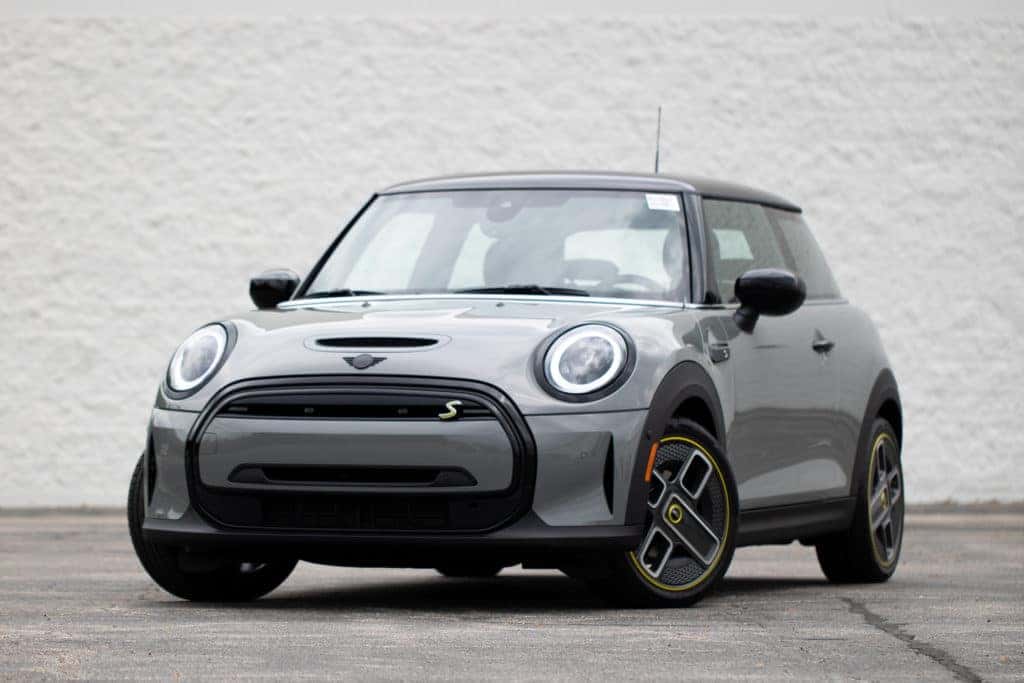 For the interior, the 2022 includes an updated dashboard design, six selectable colors of ambient lighting, a redesigned heated steering wheel, and a new standard 8.8-inch touchscreen with an updated user interface. The previously analog instrument cluster has been replaced with a new digital version for viewing information like the vehicle's speed, driving mode, navigation, communication, and more.
Driver assistance technology features include standard forward-collision warning and automated emergency braking along with a Lane Departure Warning system, which was designed to ensure driver safety with steering wheel vibrations and visual warnings when drivers are drifting from their lane.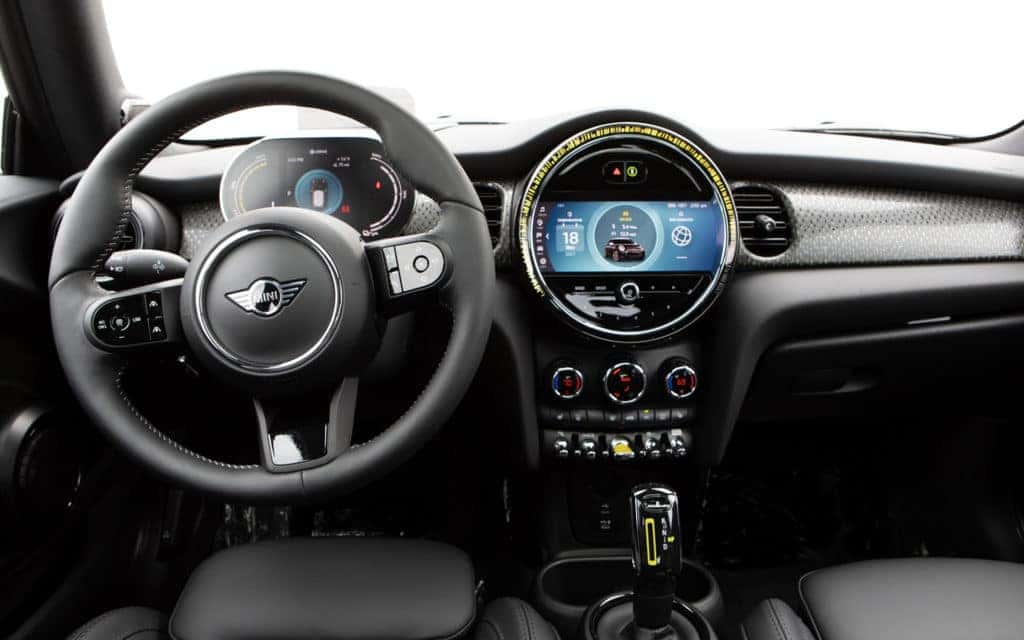 So how does it drive?
We sent it home overnight with Trip, one of our team members who has about 80 miles of commuting per day, and he said even though the electric Mini has some of the lowest range of any EV on the market right now with an estimated 114 miles, he found it was sufficient for his commute. Level 2 charging at either end of that commute helps, but as public charging infrastructure continues to expand, the Mini's range will be even less limiting for daily commuting.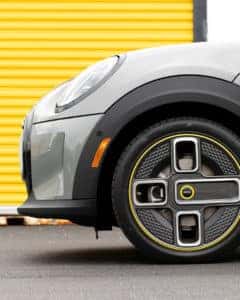 "I had the air conditioning on when I was driving it on a warm day, and it automatically adjusted its range down to 98 or 99 miles," Trip said. "And I found that to be really accurate. [The car showed] I used 32 or 33 miles of range going from my house to the office, and the total distance is actually 36 miles. So I probably got a little bit of regen in there, but it was basically accurate."
Its regenerative braking can be toggled between two settings, and each Current team member who tested it found it to be strong and predictable at its higher setting, but not enough to bring the car to a complete stop. We found it would continue to slightly roll at about 1 mph without a tap of the brake to fully stop it.
"It's a fun little car," Trip said. "It has a lot of torque. If you're accelerating aggressively in a corner it can lead to a little bit of torque steer. But that's the same for just about any front wheel drive, high torque EV."
While it has some of the shortest range of any EV, it's also the least expensive starting at $29,900 before the $7,500 federal tax credit and other state incentives. The 2022 Mini Cooper SE will be attractive to buyers looking to add a second car to their home, people looking for an entry-level EV as a good primary car for around-town commuting, newer young drivers, and Mini enthusiasts interested in trialing the brand's first entrant to the full EV market.
The electric Mini might not be the best option for road warriors, but in our limited time testing it we think it's an attractive around-town car that offers a fun drive in a compact package at a great price.