One Year, 55,000 Miles in an EV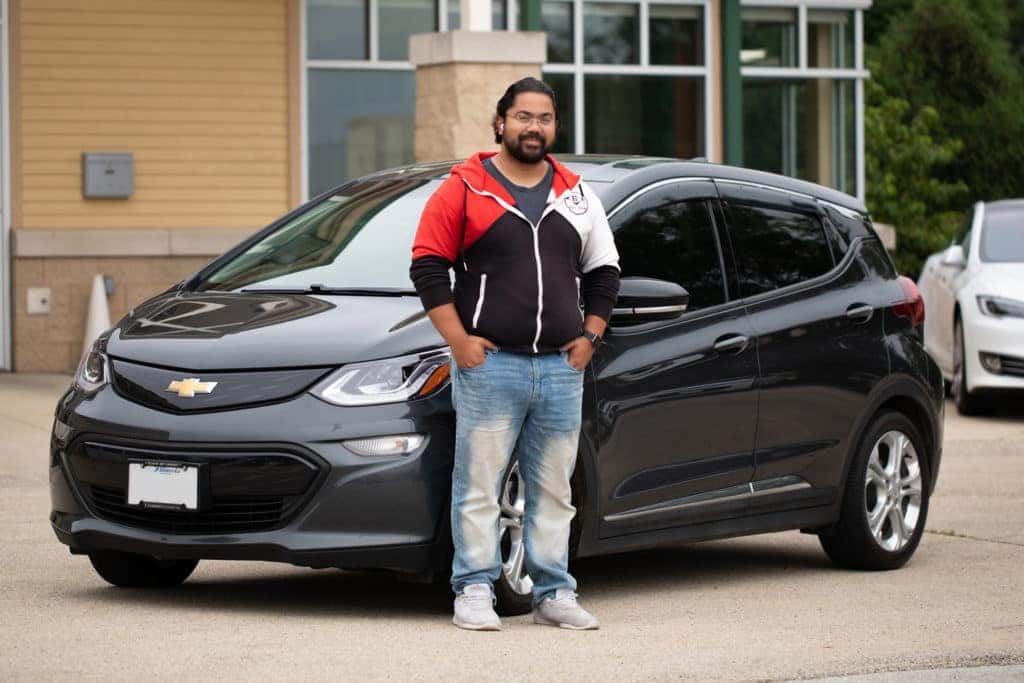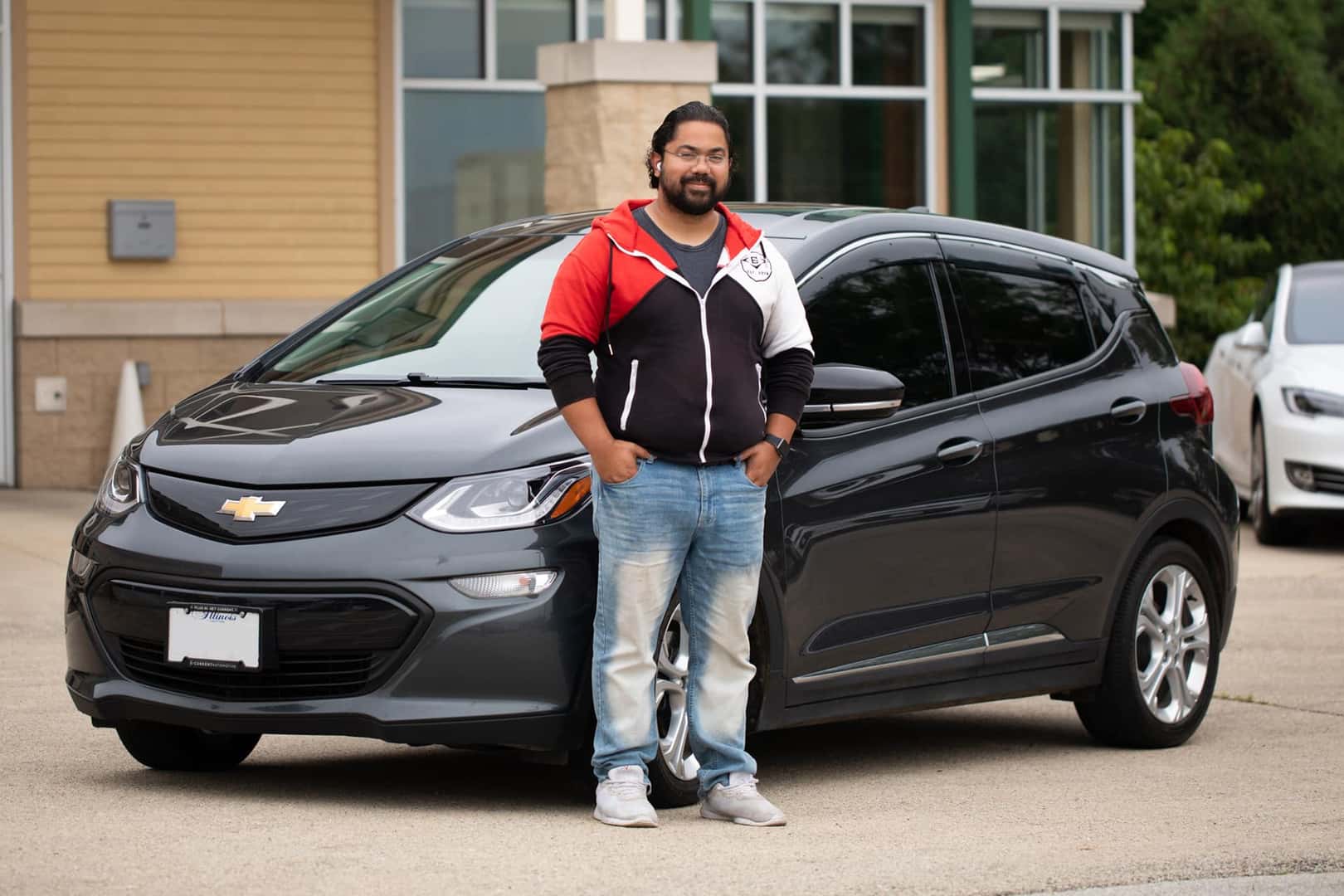 On the first anniversary of purchasing a vehicle from Current Automotive, Jon crossed the threshold of 55,000 miles driven in 365 days. That translates to 4,583 miles per month, 1,057 per week, or 211 per weekday. That's a lot of miles in any car, but Jon did it in an electric vehicle—a 2017 Chevy Bolt. The kicker? He'd never owned an EV before.
Like a number of customers making the transition from gas to electric, Jon's daily driver before moving to the Bolt was a pickup with a large gas tank. The practicality and ease of use of his Bolt was one of the initial surprises when he made the switch.
"Because we've grown up with gasoline cars, you don't really take into consideration just how much of an inconvenience having to stop and fill up with gas actually can be," Jon said. "I drive a lot. And my daily driver before this was a Chevy Avalanche. Having to stop to fill up every other day—especially that $70 hit just on gasoline—was kind of rough. I have a Level 2 charger at the house now and I plug [the car] in, wake up in the morning, and it's good to go."
Twice in the past year Jon has taken the Bolt on road trips from Chicago to Texas and back, which is when Level 3 DC fast charging needs to be used between destinations. His first trip was in January, a time he knew any range reduction due to cold weather conditions would be at its worst. To make things even more interesting, Jon decided early on he only wanted to use the Electrify America network of DC fast chargers along the route.
"I wanted to treat the trip more like an experiment and see if you could make the trip just using Electrify America's network," Jon said, adding that he passed up free charging opportunities along the way to keep it in the network.
With any initial range anxiety in the rearview, Jon's first electric road trip also helped him realize just how much more refreshed he felt compared to the same trip in a gas car.
"You might not really pay attention to it, but [the vibration of a gas engine] does wear you down slowly," he said. "You quickly realize there's a lack of vibration when you're road-tripping and just how little an electric car beats you up compared to an engine."
On his most recent trip in July, he saw the full potential of his Bolt's range with ideal weather conditions. And as an added bonus, where gas prices tend to rise around holiday weekends, Electrify America quietly offered free fast charging from coast to coast over the Fourth of July holiday as a "thank you to the EV community," allowing Jon to make the run from Chicago to Houston at no cost.
In addition to the lower costs of charging versus filling up with gas, Jon has enjoyed the minimal maintenance that his Bolt requires—he's changed wiper blades, topped off washer fluid, and swapped a set of tires—compared to what he would have needed in an internal combustion engine vehicle over the same distance. And like millions of Americans, Jon ended up losing his job due to the COVID-19 pandemic in 2020. But his Bolt allowed him to use his electric vehicle for business for a courier service at a fraction of the cost of a gas car.
"Being able to run a business now with the car is game-changing," he said. "All of your expenses that you would end up associating with maintenance wear and tear—I don't have any of that. So it's allowed me to create a business, and the car pays for itself now. Literally."
It's not all business with Jon and his Bolt—he also loves to have fun with it. To celebrate surpassing 50,000 miles inside a year, Jon entered the Bolt into an autocross event.
"That event was a completely different level," Jon said. "The limitations of the car are actually much beyond what I had originally expected. It handles exponentially better, you can tell with its low center of gravity, it just responds and does things that 3,600-pound cars shouldn't do. Instant torque is a great thing."
And the final verdict after one year of life as an EV owner?
"One hundred percent, EVs are going to be in the household moving forward," Jon said. "As soon as we're finished paying my wife's car off she's getting switched over to an EV. If there's any part of you that's thinking 'I think I want to do this,' you need to just drive one. It's a different experience.
"[As an automotive enthusiast,] I liked to say that I was going to continue owning at least one gas car for the rest of my life—something fun. But with all of the electric cars coming out, it's getting to the point now where it's hard for me to be able to make that promise to myself."