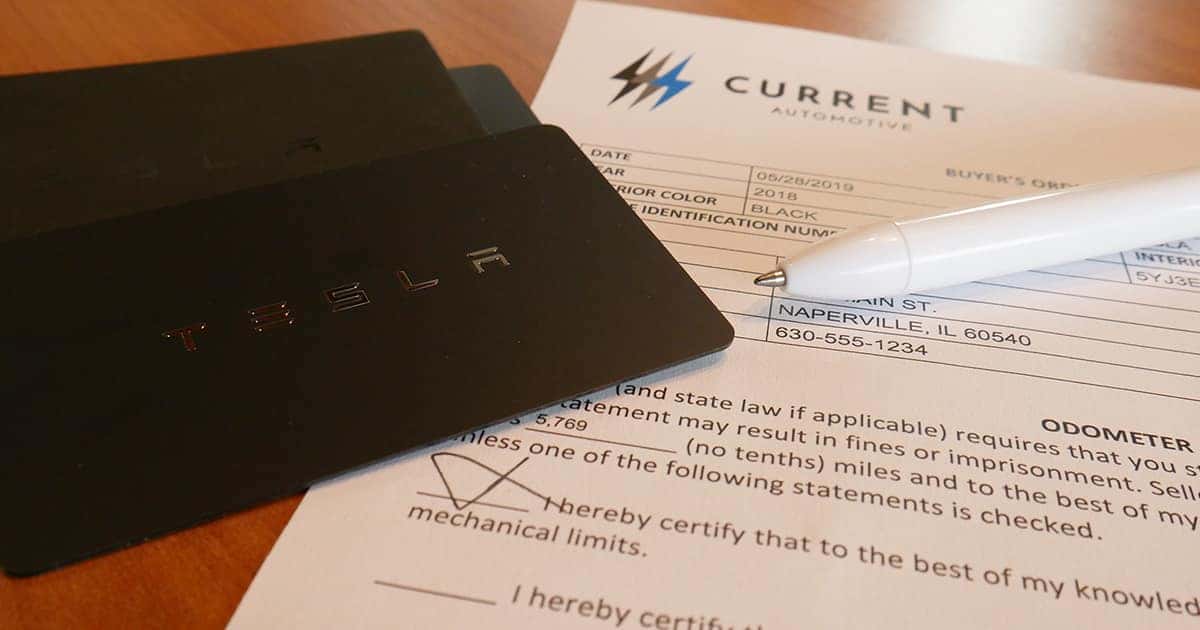 We buy Teslas, even if you don't buy from us.
Privately selling your car on the used market is a tough task. Beyond the usual headaches of potential scammers and people wasting your time, selling an electric vehicle adds an additional challenge: teaching a new buyer about living with an electric vehicle.
Add that to the fact that most buyers want to finance and/or trade-in a vehicle, and you've got a situation where you have to wait weeks or even months until a serious, educated cash buyer comes along.
Alternatively, you could come straight to us. We buy Teslas, and we want to make it as easy as possible for you to sell your car.
You don't need to buy anything from us, and we'll even pick it up from anywhere in the continental United States.
With over 16 years of combined experience at Tesla, we're electric experts. We remember all the changes Tesla has made to their vehicles over the years that affect the value of each car. We know what options are worth, and we understand the used electric vehicle market better than anyone else.
We can offer a fair and competitive value for your car – while still leaving enough room for us to keep the lights on.
Here's how it works:
1. Start by filling out our specialized Tesla appraisal form.
The value of a Tesla relies on a whole lot more than age, mileage, and condition. Features like Autopilot and Ludicrous Mode can swing the value on a car by thousands of dollars. To make sure we get all the right information about your car, we've built an appraisal form exclusively for Teslas.
You can find that form right here, or by clicking the "We Buy Teslas" button above.
2. A real, living human will contact you with an offer.
Just like our no-haggle pricing policy, we'll make one offer for your car.
You can take some time to think it over – our offer is good for 7 days or 500 miles.
3. Let us know your decision.
Obviously if you don't want to sell your car, things end here. No hard feelings.
If you decide to sell your car, we can start the purchase process!
4. We need you to send us some documentation.
To make this easier, we'll send you a form requesting the following information:
Photo Identification
Vehicle registration card
Screenshot of Tesla app showing VIN/ current miles as of today or photo of the T-screen
If applicable, proof of Full Self Driving from Tesla.com account – this is the only way to confirm the vehicle has the software
If applicable, lender name, account number, and verbal authorization allowing Current Automotive to call for a 10-day payoff quote
Photos of the vehicle to confirm condition
Overnight mailing address for FedEx
All you need to do is upload pictures or scans of the files as prompted, we'll get them from as soon as you complete the form.
5. We'll send you a purchase agreement.
We'll overnight you a purchase agreement. You sign it, and overnight it back to us. The return envelope will be included and paid for, of course.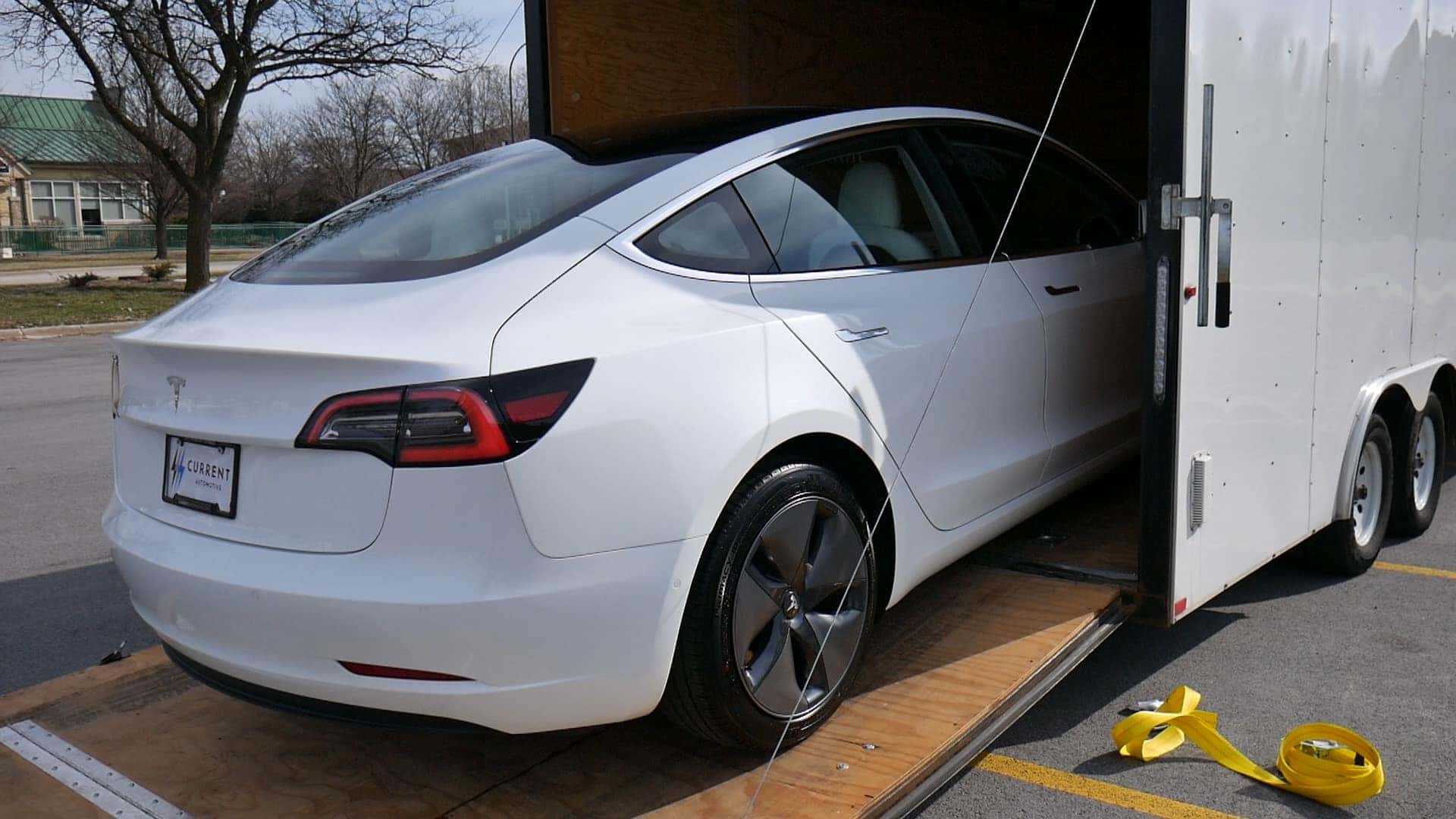 6. We pick up your car and send you payment.
If you're close, you drop your car off at our store, but shipping is a core part of our business model. It's easy to pick up your car from anywhere in the continental United States.
Once your vehicle is picked up, we'll transfer you the funds or overnight you a check. Your choice.
7. All done!
Your car is sold. Enjoy your newfound freedom and cherish the fact you won't be getting calls from random internet strangers for the next month asking you if the car is still for sale.