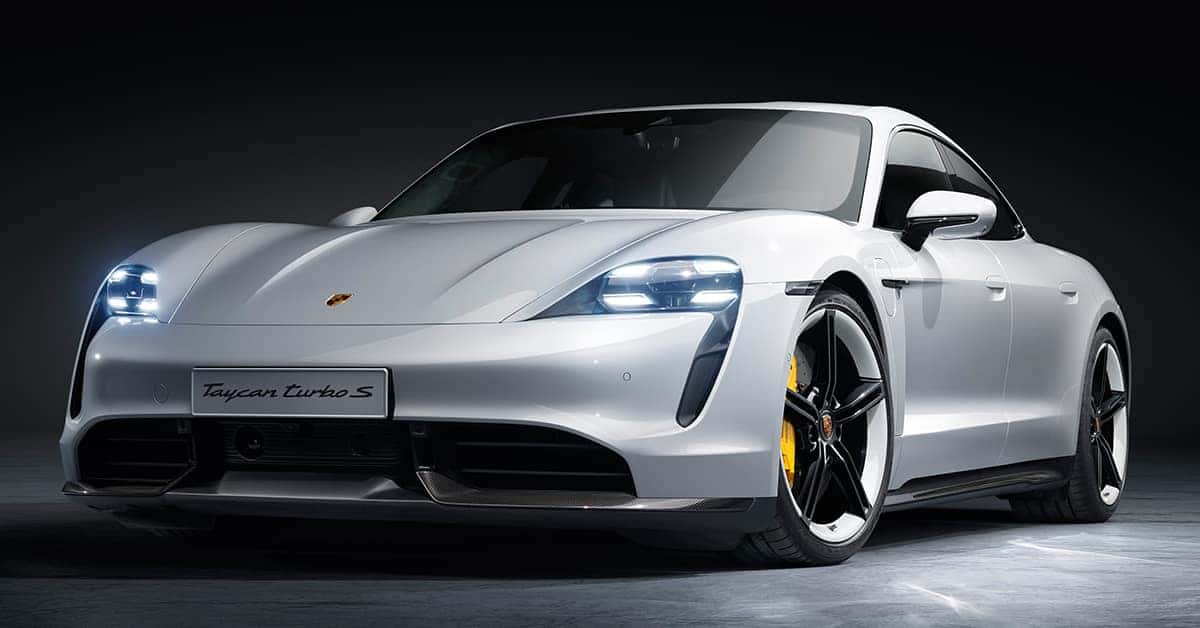 Porsche reveals the Taycan, its stunning first take on an all-electric car
Automotive enthusiasts and journalists have long discussed the "soul" of a car, usually tied to the behavior, sound, and performance of an internal combustion engine—the beating heart of any traditional automobile.
Electric vehicles, lacking engines, have been described by some as "soulless."
Porsche was clearly worried about this reputation when it set out to design the Taycan and plan its reveal. They want everyone to know that their first all-electric vehicle has the soul of a proper Porsche. "Soul, electrified" reads the vehicle's tagline.
It helps that from any angle the Taycan looks like a proper Porsche. The world got its first un-camouflaged glimpse at the production version of the car during a global livestream today.
"There was no role model, but one thing was very clear: we were not starting from zero," said Peter Varga, director of exterior design for Porsche. "An electric Porsche has to fit perfectly to our sports car family."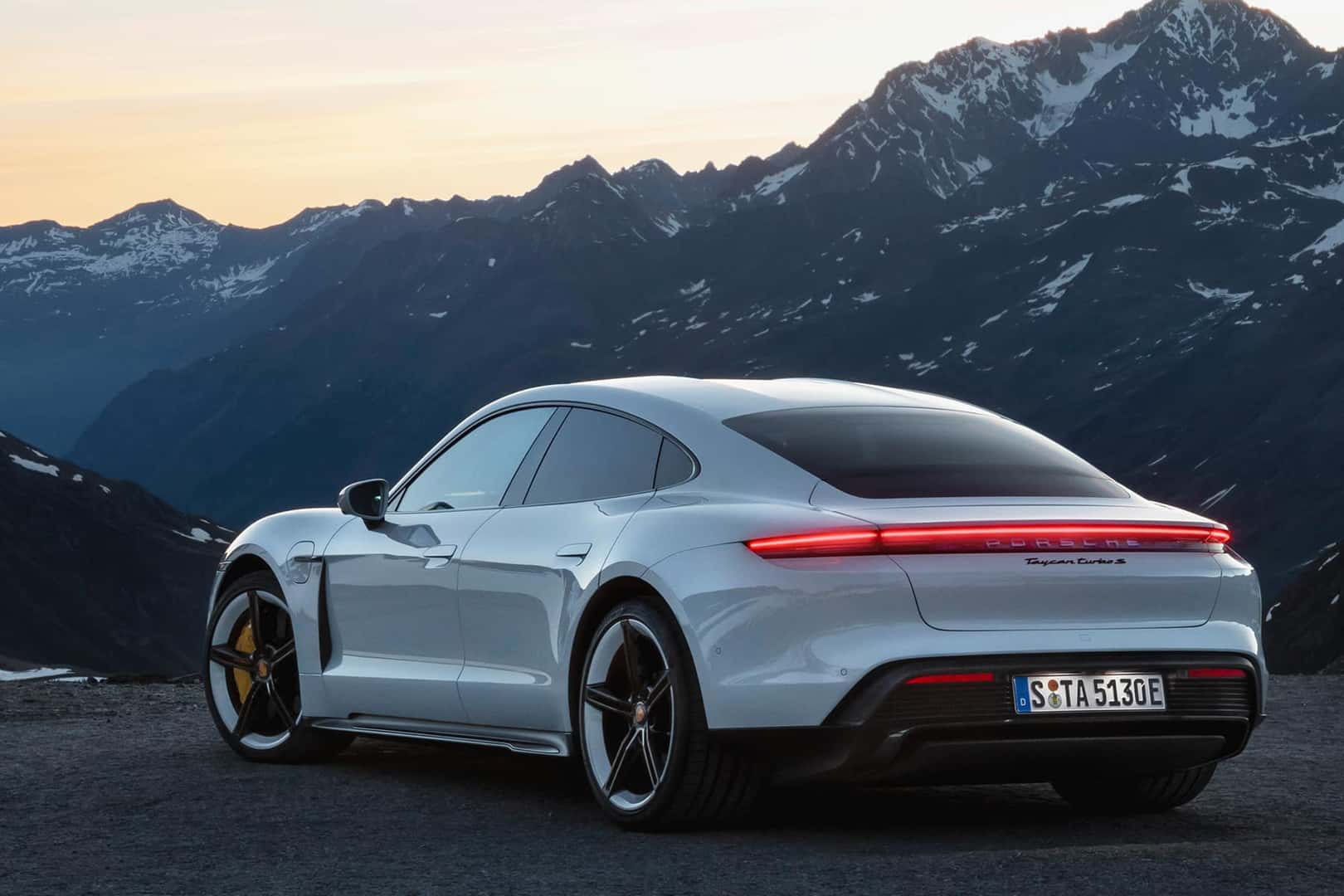 The Taycan features the instantly recognizable sculpted front profile of a Porsche and bares more than a passing resemblance to the newest Panamera—they both have four doors, after all. Also present is Porsche's sloping roofline and wide rear shoulders. You would be able to tell it's from Stuttgart without a single badge on the vehicle.
Its good looks come as a relief. While the Mission E concept shown 2015 was beautiful, the camouflage the production Taycan wore while on its world hype tour successfully gave it a sort-of frumpy appearance—more first-gen Panamera than 2020 911.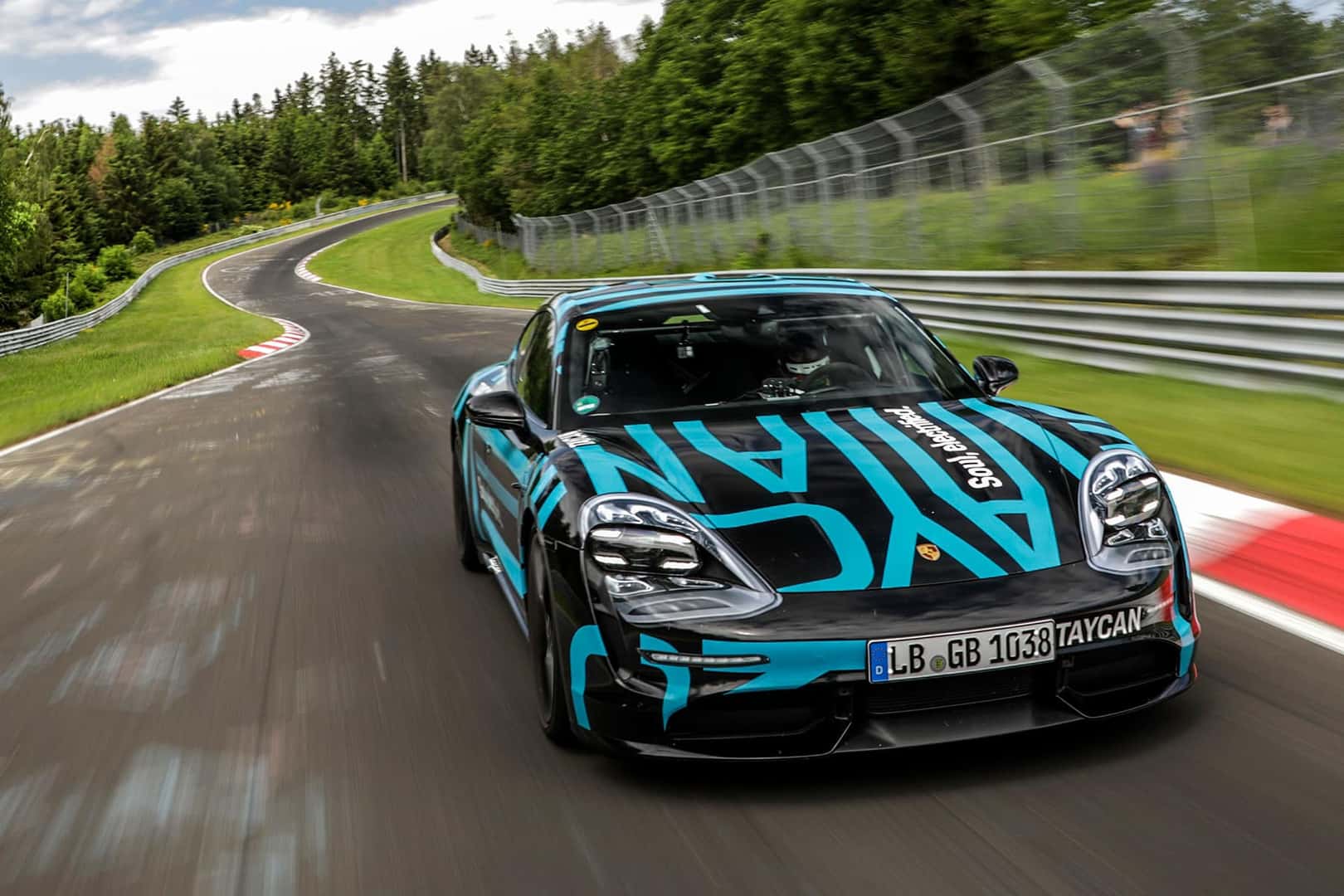 Thankfully, the Taycan looks a lot like the Mission E concept. Porsche even carried over the cool white-rimmed wheels!
The most disappointing thing Porsche hasn't brought over from the Mission E concept is the price. In 2017, Porsche estimated the production version of the car would be priced similarly to the Panamera, which starts at $87,200. The first two available trims of the Taycan, the Turbo and Turbo S, start at $150,900 and $185,000 respectively. While Porsche says lower trims are coming later, it's not clear where the base model will sit price-wise.
But at least you get monstrous performance for your money.
The Taycan Turbo S makes 750 horsepower and 774 lb.-ft of torque and will spring from 0 to 60 mph in just 2.6 seconds. Its top speed is 161 mph, and high-speed performance is helped by the inclusion of a two-speed gearbox at the rear axle—the first use of a multi-speed gearbox in an electric vehicle since Tesla's short-lived experiment with one in the original Tesla Roadster prototype.
The low-slung placement of the Lithium-ion battery pack means the Taycan's center of gravity is even lower than that of a 911, and rear-wheel steering is available to improve the responsiveness and grip available to the car when cornering at high-speeds.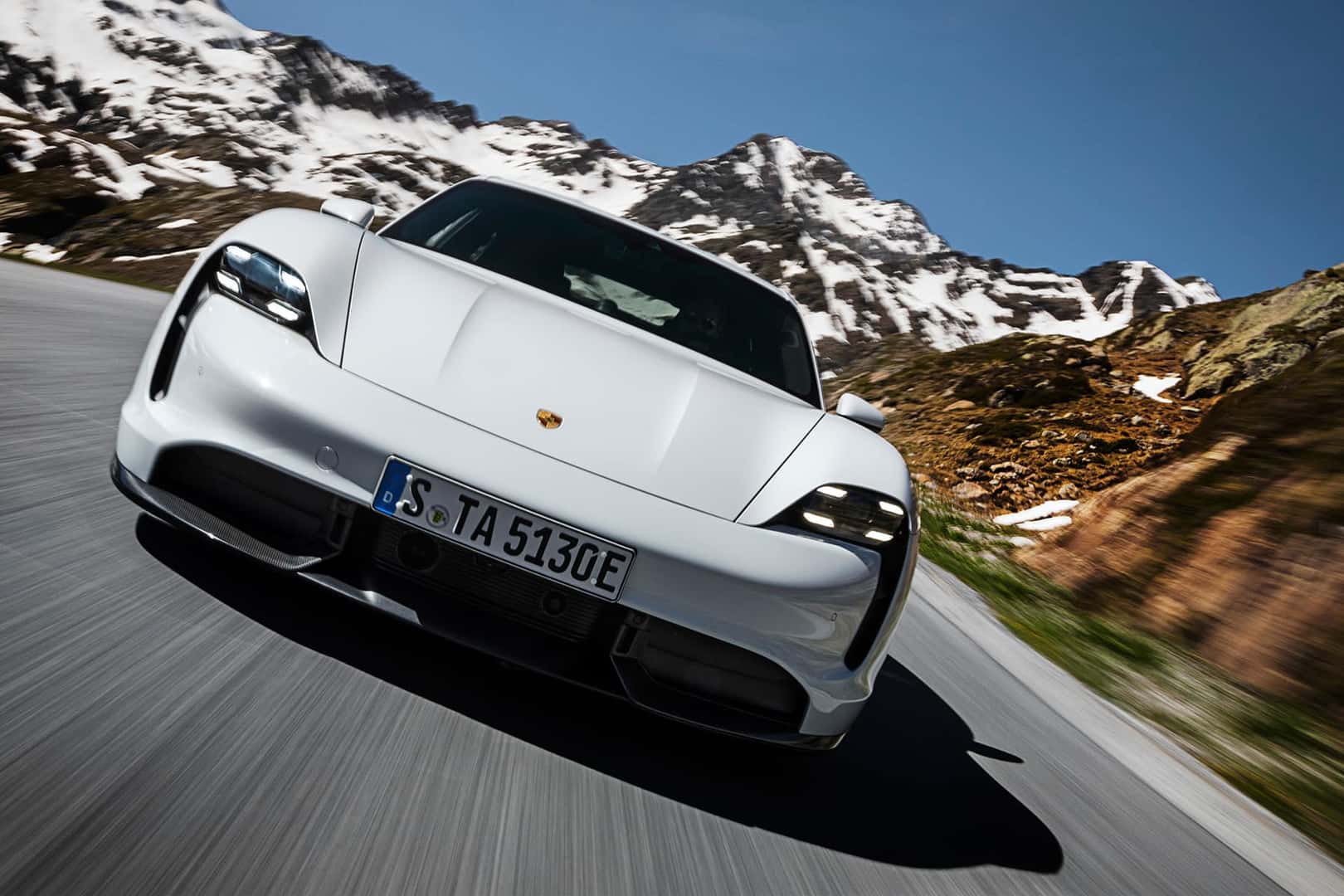 Porsche also made repeatable performance a primary goal for the Taycan. Other electric vehicles have struggled with the consistent power output and cooling capacity necessary for track use.
"Zero to [124 mph] happens in an amazing 9.8 seconds," said Stefan Weckback, vice president of the Taycan product line. "Not just once or twice, but many times in a row with no loss of power."
To prove its capabilities, Porsche had Jonny Smith of the Fully Charged Show launch the car from 0 to 124 mph 30 times in a row, confirming its repeatable performance.
Porsche also sent the car around the Nurburgring, where it completed a lap in just 7:42. It's the fastest production electric sedan to lap the 'ring, and it's even faster than the latest generation Cayman, Porsche's mid-engined sports car cousin.
"Believe me, the Taycan is ready for the race track," Weckback said.
It's also ready to serve as a capable long-range electric daily driver. Porsche says it's rated for a range of 279 miles on Europe's WLTP testing cycle. The EPA rating always comes up shorter than worldwide metrics, so expect the Taycan to be rated at somewhere between 220 and 260 miles here in the states.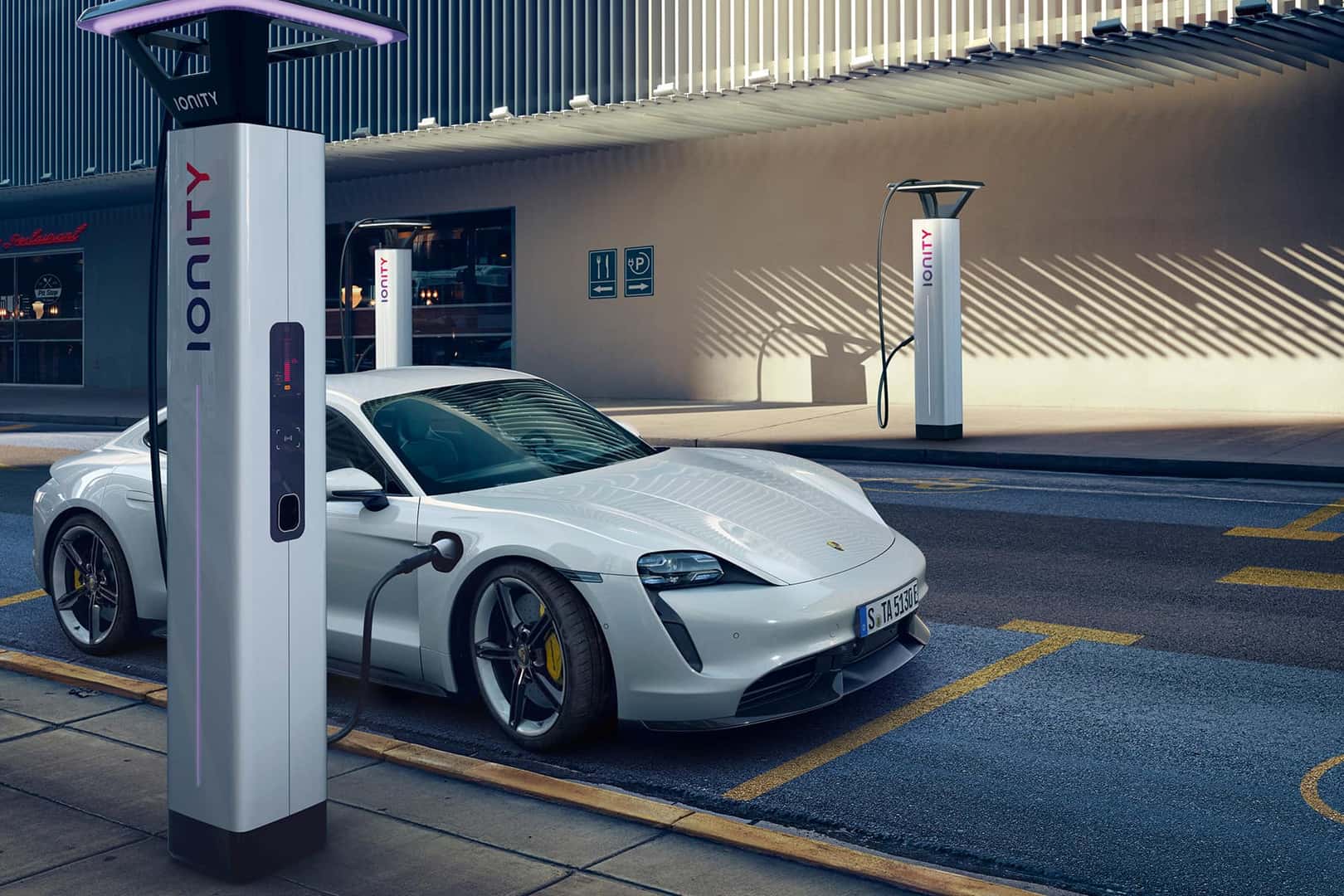 The 92.4 kWh battery pack can be recharged from empty to full in about 10.5 hours on a Level 2 charger and can be charged to 80% in just 23 minutes on a 270-kilowatt DC Fast Charger.
Electrify America, a subsidy of Volkswagen Auto Group, is working on building out a network of such fast chargers along United States highways to enable electric vehicles to take road trips. American Taycan owners can expect to use their six-figure car for more than just commuting and grocery getting.
The Taycan has a big role to fill. It has to carry the DNA of one of the most storied and beloved automakers of all time while defining a brand-new direction for the future of the company.
Porsche said that internal combustion engines will remain an important part of its lineup, but the industry is clearly going electric—and Porsche knows that.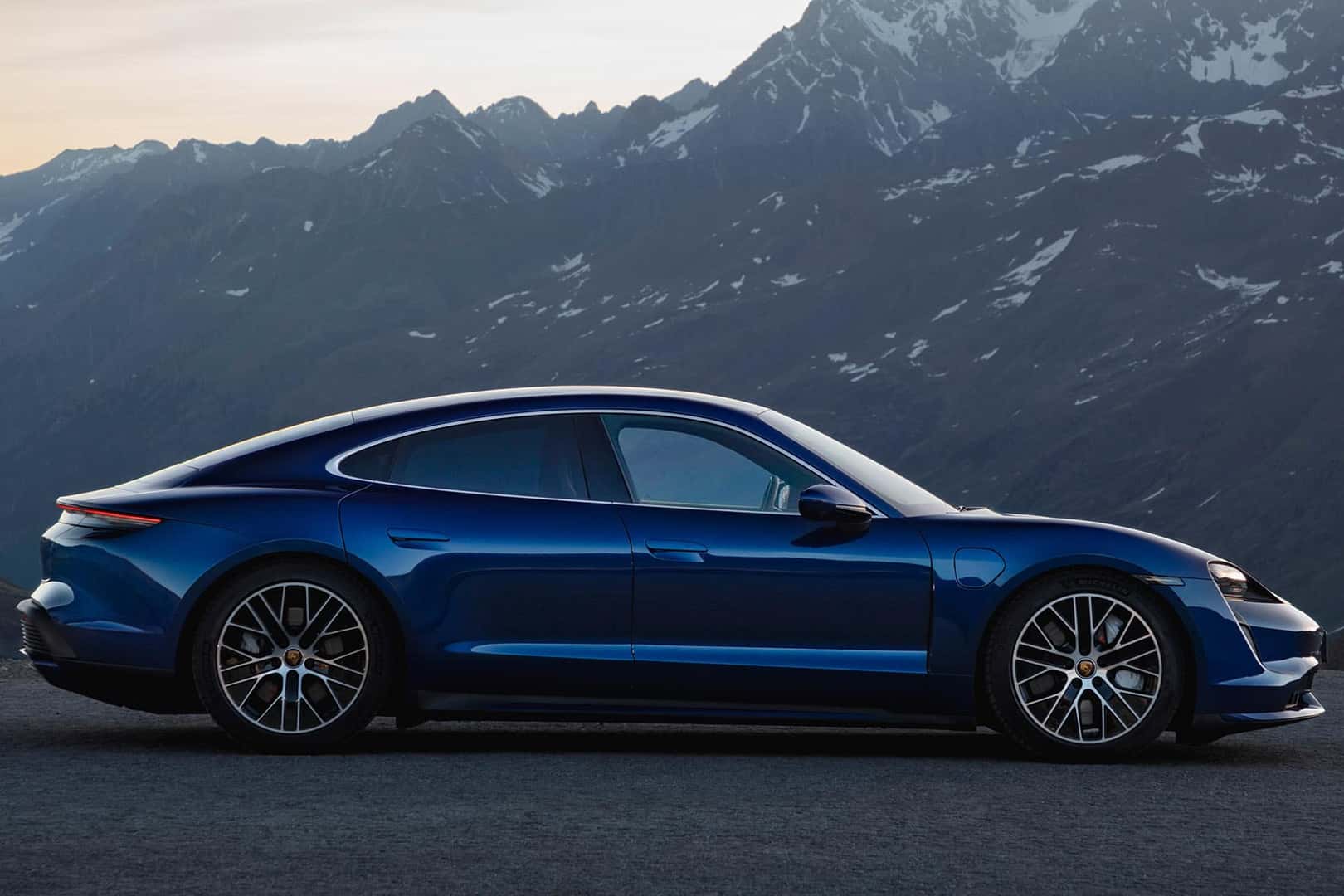 "We will be investing more than six billion euros [approx. $6.6 billion] in electro-mobility, and we believe that by 2025 one-in-two Porsches will have an electric drive," said Oliver Blume, CEO of Porsche.
While companies like Audi, Jaguar, Mercedes, and Chevrolet have made their first all-electric efforts high-riding SUVs or crossovers, Porsche knows sports cars are the heart of its lineup, the soul of its company.
The Taycan is a promise that soul is here to stay, no matter how automotive technology changes.