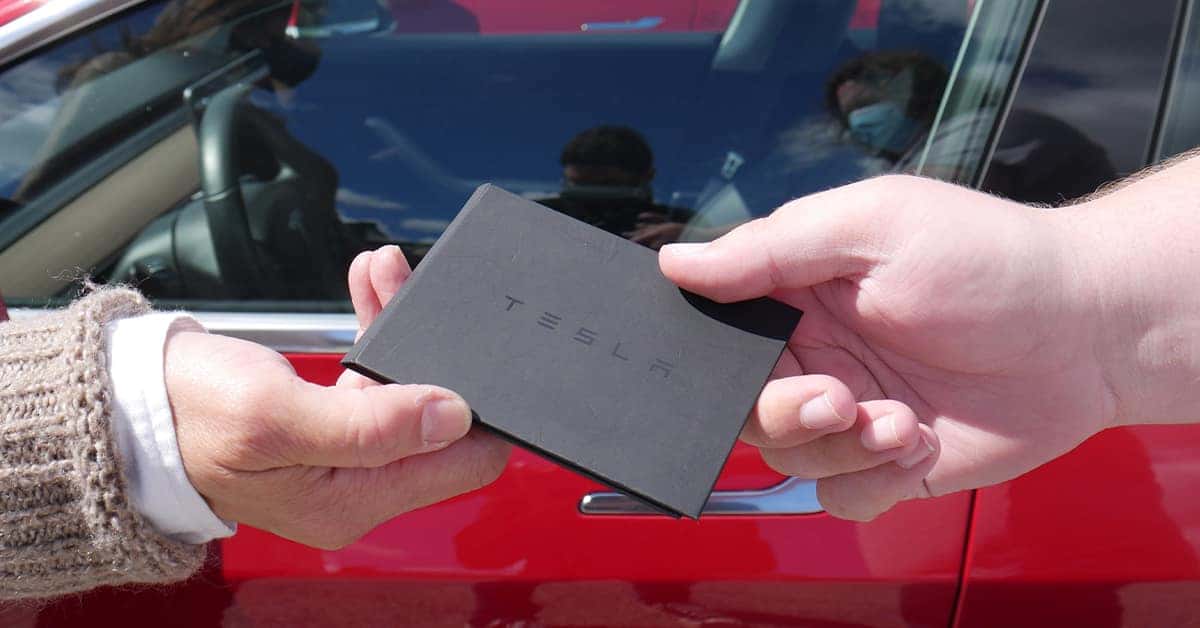 Tesla Finally Makes it Easy to Transfer Ownership of Your Car
Imagine purchasing a new Tesla and not being able to access its connected app and remote features for days or even weeks.
Unfortunately, that's how it was for owners who bought a used Tesla from a private individual or third-party retailer, like us. In order to use the mobile app for features like preconditioning and summon, your specific car has to be linked to your Tesla account, and the company did not make it easy or fast to complete an ownership transfer for anyone other than Tesla itself.
Until now, that is.
The old process used to require an email to be sent by the new owner to Tesla support from the email associated with the Tesla account. That email had to include either the title or the registration of the vehicle for proof of ownership. Then, Tesla would manually review and process the transfer. There was never a clear timeline as to how long it might take for any given vehicle.
For all of Tesla's other incredible technological advancements and conveniences, the company didn't provide a way to automatically handle the transfer. And this process inhibited our ability (and Tesla's) to provide the best customer service possible.
As a team that prides ourselves on providing high-quality customer service, this hurt our souls.
Thankfully, Tesla finally rolled out a nice, easy, and mostly automated process to complete an ownership transfer in less than 10 minutes.
The instructions are on the Tesla website, but we'll show you what it looks like in-action. If you are selling a vehicle, this is what you need to do to transfer ownership.
1. Log in to your Tesla Account on a desktop or laptop computer at tesla.com/teslaaccount.
2. Select Manage next to the vehicle you are selling.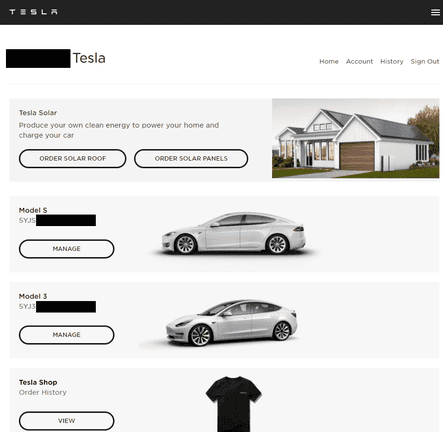 3. Scroll down and click Remove Car.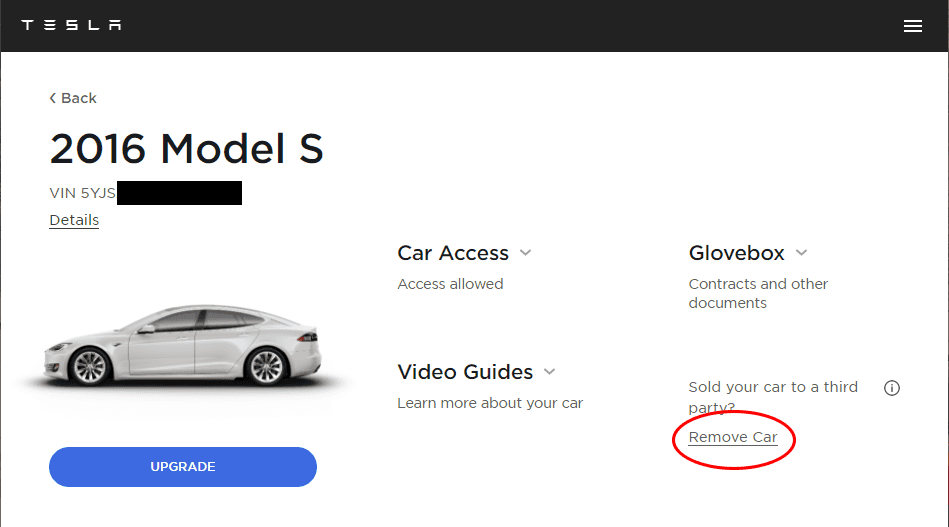 4. Add the recipient's account information. If you are selling your Tesla to us, we provide it to you.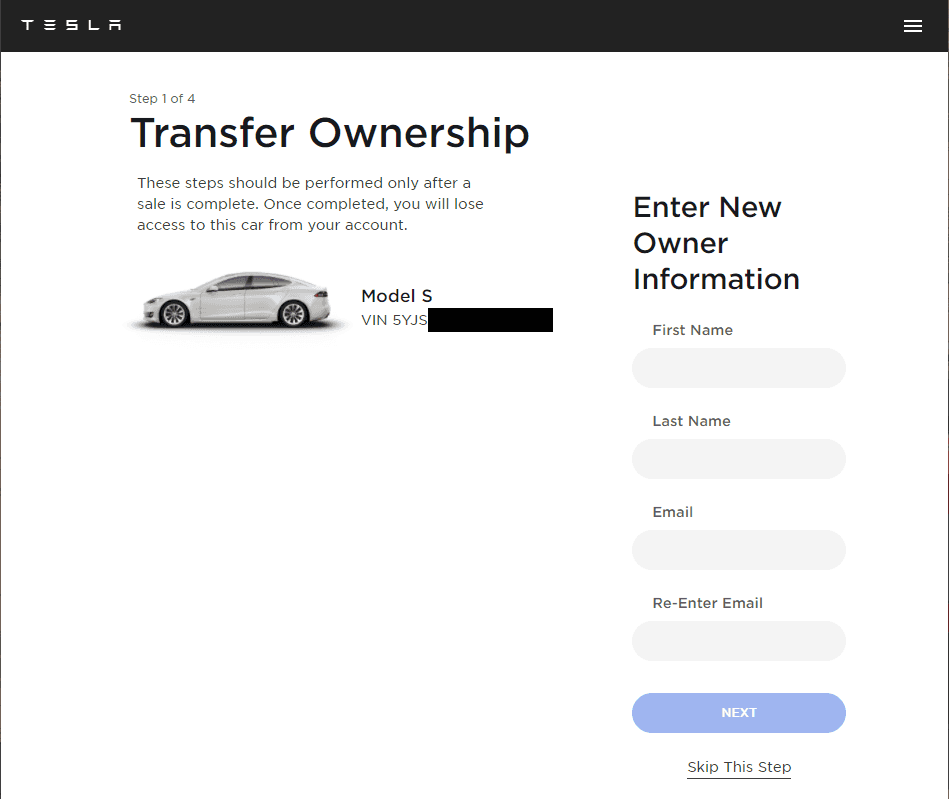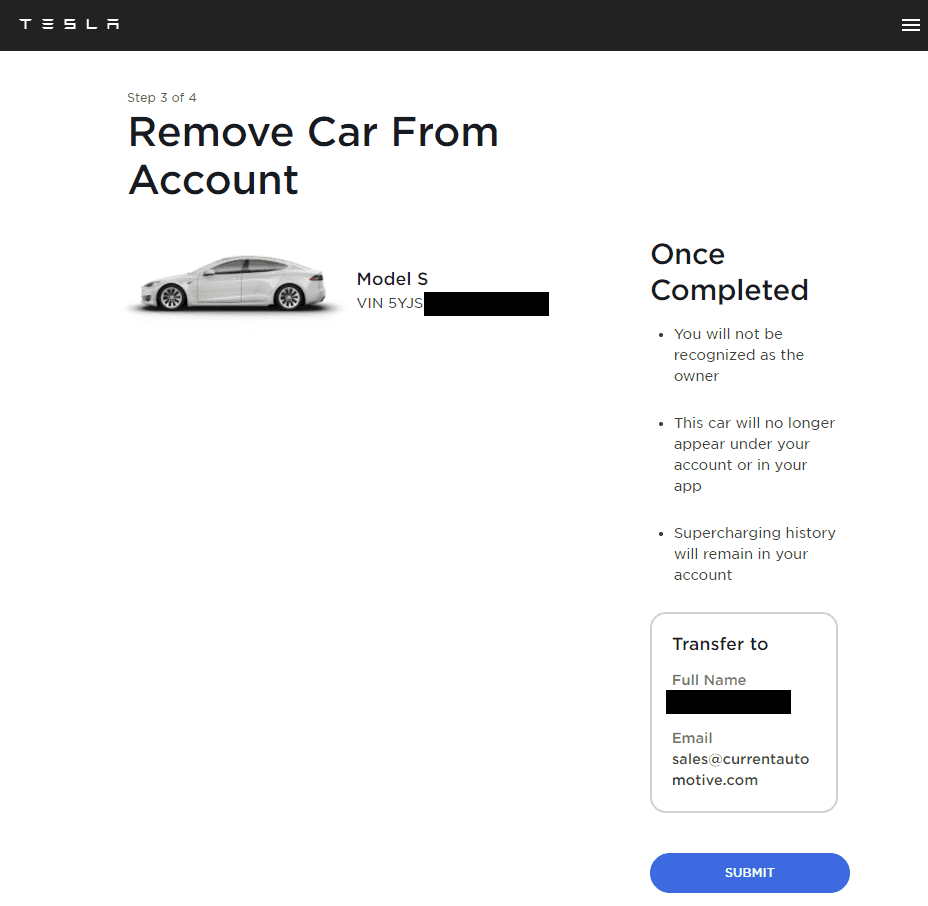 5. Open and approve the email confirmation to complete the transfer.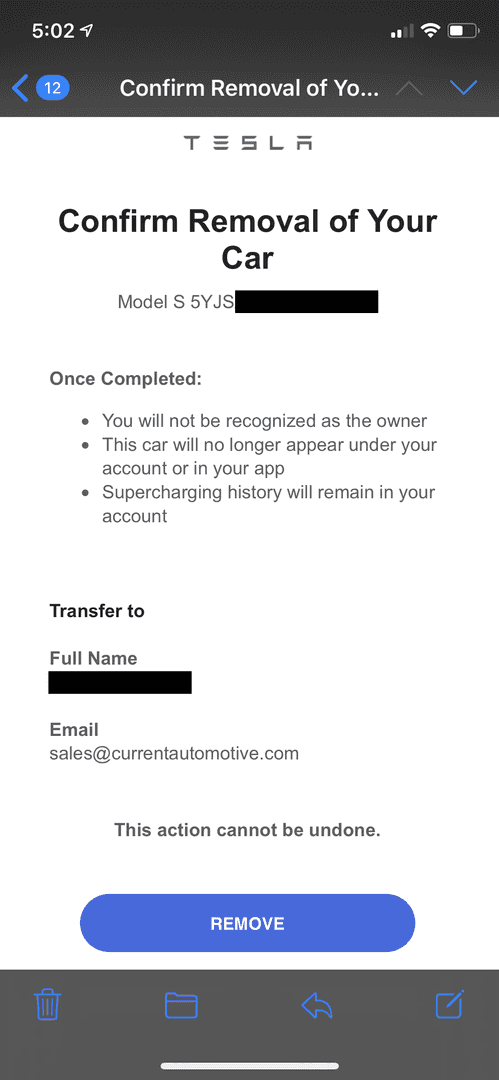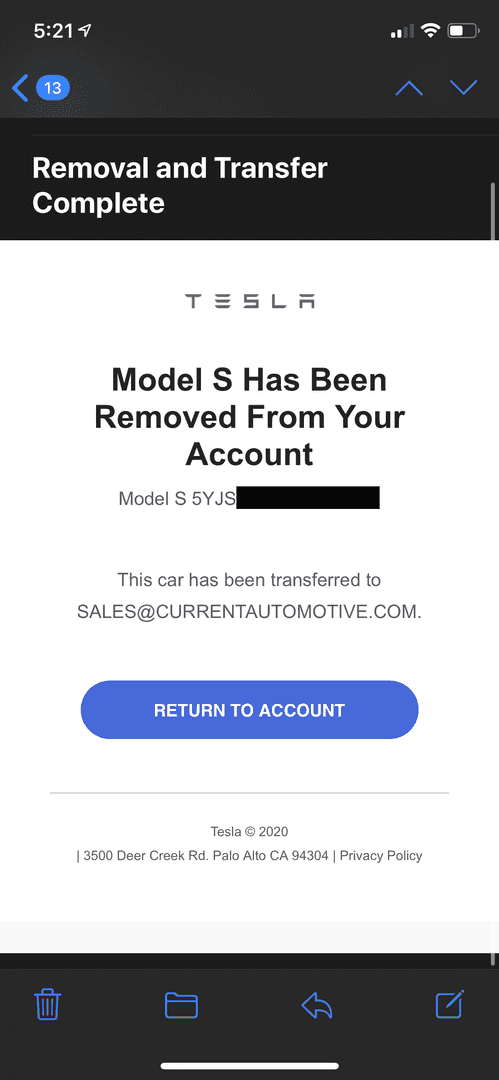 Once the seller completes these steps, the recipient will receive an email notification to accept the vehicle. If the recipient doesn't have an account yet—if you were buying your first Tesla, for example—you will be prompted to create one.
The biggest downside to this new process is that orphaned Tesla vehicles still have to request a manual ownership transfer the old way, as do Teslas that were sold to third-party retailers before this change was announced.
It won't take long for most pre-owned Tesla vehicles currently for sale to find new owners, though, so everyone can look forward to this excellent little update very soon.