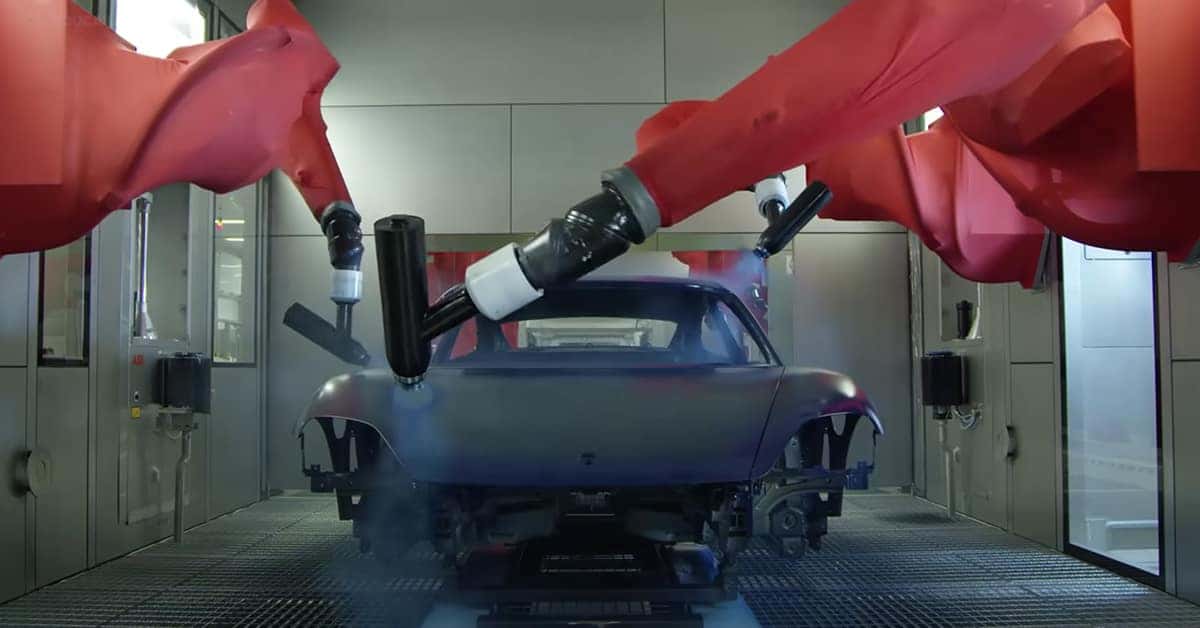 Watch the Creation of a Porsche Taycan
There's something about the modern manufacturing process that's simply mesmerizing to human beings. Watching gigantic multi-limbed robots and precise workers move in unison as you see a collection of parts become a recognizable product is so satisfying to watch.
There's a reason How It's Made is still on the air after almost 20 years and more than 400 episodes, after all.
Unsurprisingly, it's even more satisfying to watch when the robots and people are putting together one of the most exciting cars of the year: the Porsche Taycan.
YOUCAR received an incredible level of access to the Porsche Taycan factory in Zuffenhausen, Germany—which means there's now a video out where you can watch the birth of a Porsche Taycan, from start to finish.
Almost 30 minutes of assembly line wonder is on display. There's no narration to go along with the high-quality video, just natural sound from the factory itself. It's oddly quiet, even calming.
Behold the sights and sounds of robots welding body panels onto the frame before the assembly takes a slow plunge into an anti-corrosive bath.
Watch in awe as enormous orange painting robots coat every inch of the Taycan in paint, before their work is methodically inspected by Porsche quality-assurance examiners—making certain there isn't a single defect for the discerning eyes of Taycan buyers to find.
You even get to see the final shakedown of the car—the Taycan glides back and forth on the dyno as it gets up to full speed and you get a sneak peak of the sweet sound the car's electric motor makes.
Almost nobody outside of Porsche's own drivers have had the chance to drive the Taycan just yet, but with cars already rolling off the assembly line, it shouldn't be long before we get more hands-on accounts with the car.