Eight Great Used Electric Vehicles

As electric experts, we know these cars better than anyone. There may be an assumption that electric vehicles are expensive, but pre-owned electric cars are a great bargain.
A great example in this list includes the BMW i3. While it stickers for around $50,000, it can be had used for less than $20,000. Same thing with the Fiat 500e: stickers around $32,000 but sells used for less than $12,000. Huge savings are possible here, before even getting to the whole not-buying-gas-anymore thing.
While many of these cars have depreciated fast, Teslas have shirked that trend due to their high demand.
Chevy Spark EV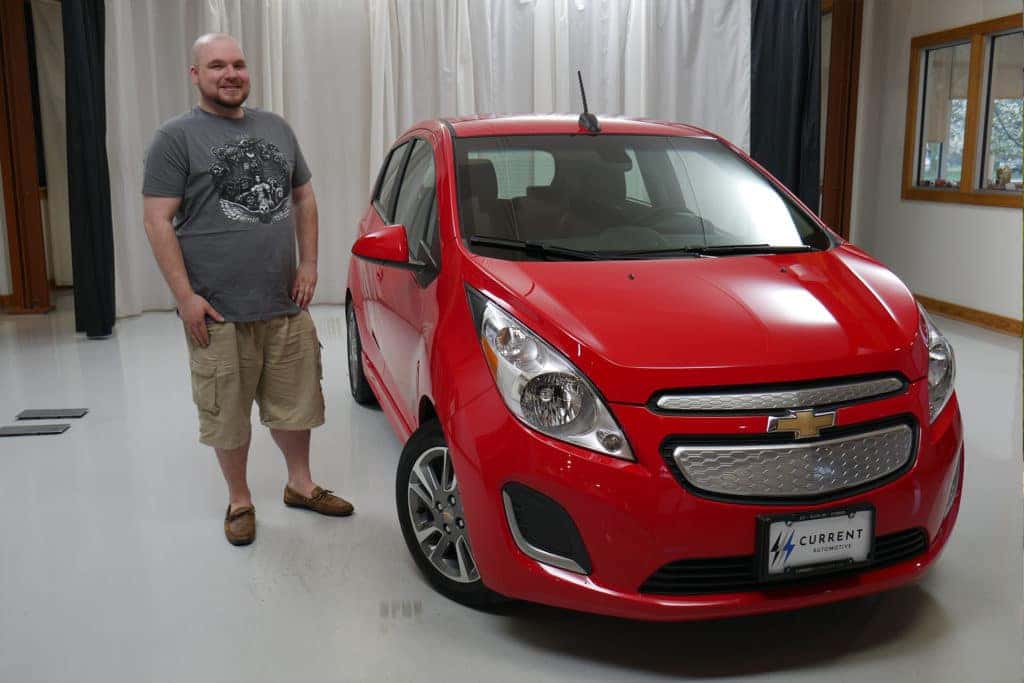 The Chevy Spark EV may have had a short, three-year production run from 2013-2016, but it's a pretty excellent little electric car. It squeezes a surprising 82 miles of range out of a 19-kWh battery pack and is actually the best performing car of the Spark lineup. Featuring 140 horsepower and a whopping 400 lb.-ft. of torque (more than a Ferarri 458), it's a pro at zipping around daily traffic. The 5-door hatchback configuration makes it surprisingly spacious, and you can easily find them for less than $12,000, regardless of age and mileage.
Fiat 500e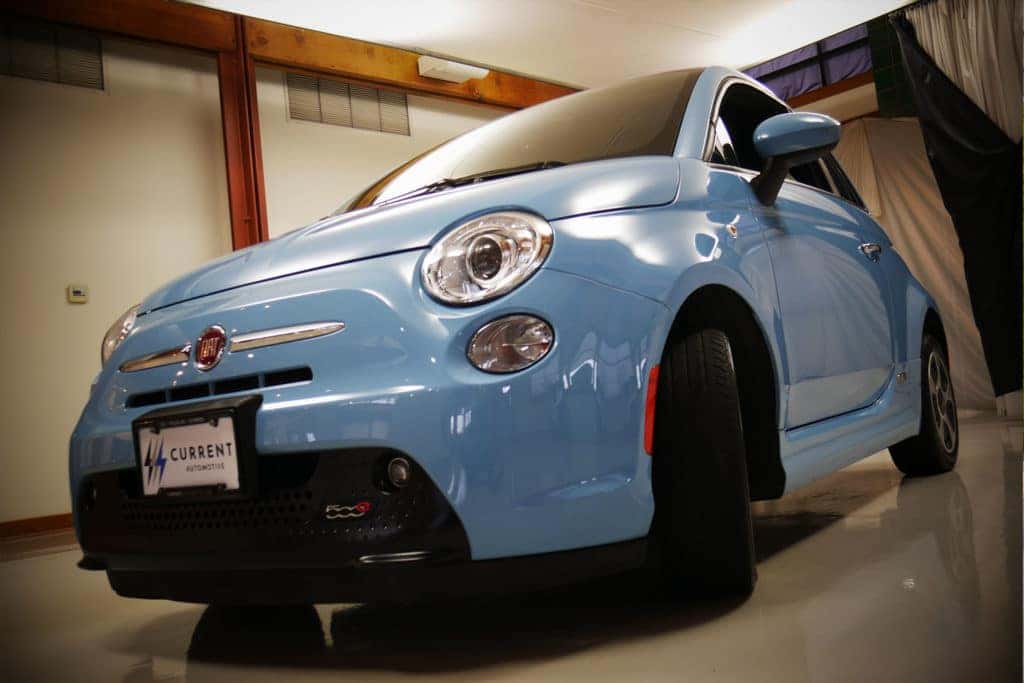 The Fiat 500e is the modern, all-electric version of Italy's classic people's car. It pulls 84 miles of range out of a 24-kWh battery pack and it oozes style, coming in bright colors with optional orange or white accents. All Fiat 500s are fun to drive, and the electric version is no exception. Bury the accelerator pedal and the car takes off like a little rocket. Plus, its small size and low center of gravity makes it eager to turn into corners. The best part? It sits in the same price range as the Spark EV above, you can easily find them for less than $12,000.
Volkswagen e-Golf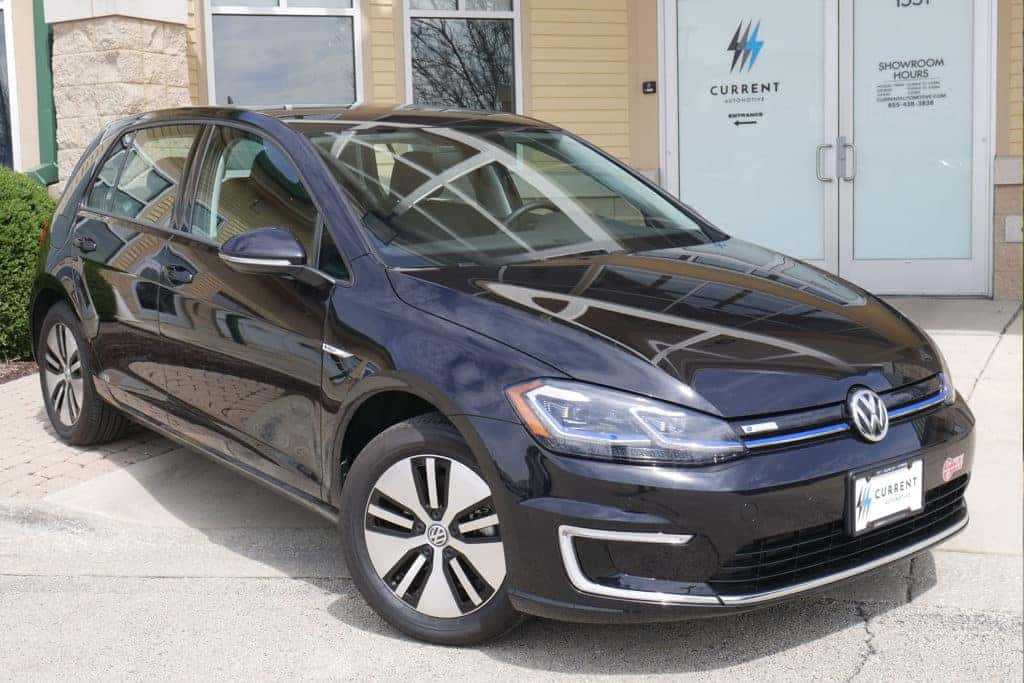 The Volkswagen e-Golf neatly tucks its all-electric powertrain and characteristically nice handling chassis (it is a Golf after all) into a well-built German package. Beyond the few small e-Golf badges, and unique aerodynamic wheels, there's nothing differentiating this car from the appearance of a normal Golf. That will likely appeal to buyers who dislike some of the styling eccentricities exhibited by a few other electric vehicles.
2015-2016 model year e-Golfs feature 84 miles of range and can be found for between $12,000 and $19,000. 2017-2019 model year e-Golfs pack a range and price hike; 125 miles and mid $20,000s on the used market.
Nissan Leaf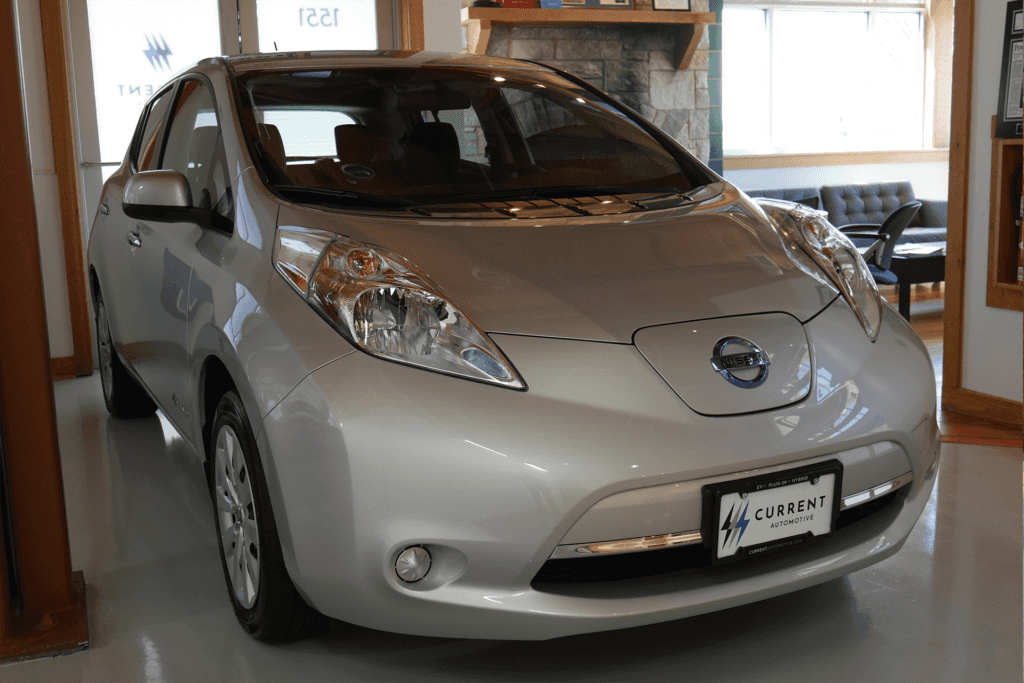 The Nissan Leaf has been around since 2010 and the second generation was released as a 2018. Both generations make great picks, for different reasons.
The first-generation features EPA-rated ranges of 75-104 miles depending on the year of the car, and the size of its battery pack. The hatchback is incredibly spacious and has a smart, airy interior. However, its exterior styling will not be to everyone's tastes. Used first-gen LEAFs can be found for $6,000-$19,000, making them particularly affordable options. Just be sure to check the battery health indicator on any Leaf you're looking at.
The more conventionally styled second-gen Leaf features a much longer range: 151 miles standard and 226 miles on the Leaf Plus. The second-gen Leaf is a more tech-savvy car than the first-gen. The interior is more modern, it's Apple CarPlay and Android Auto compatible and it comes with the Nissan ProPILOT suite of driver-assistance features. It also features an "e-Pedal" switch to allow one-pedal driving with regenerative breaking – which the first-gen Leaf does not. Expect to find pre-owned second-gen Leafs in the $20,000s.
Chevy Bolt EV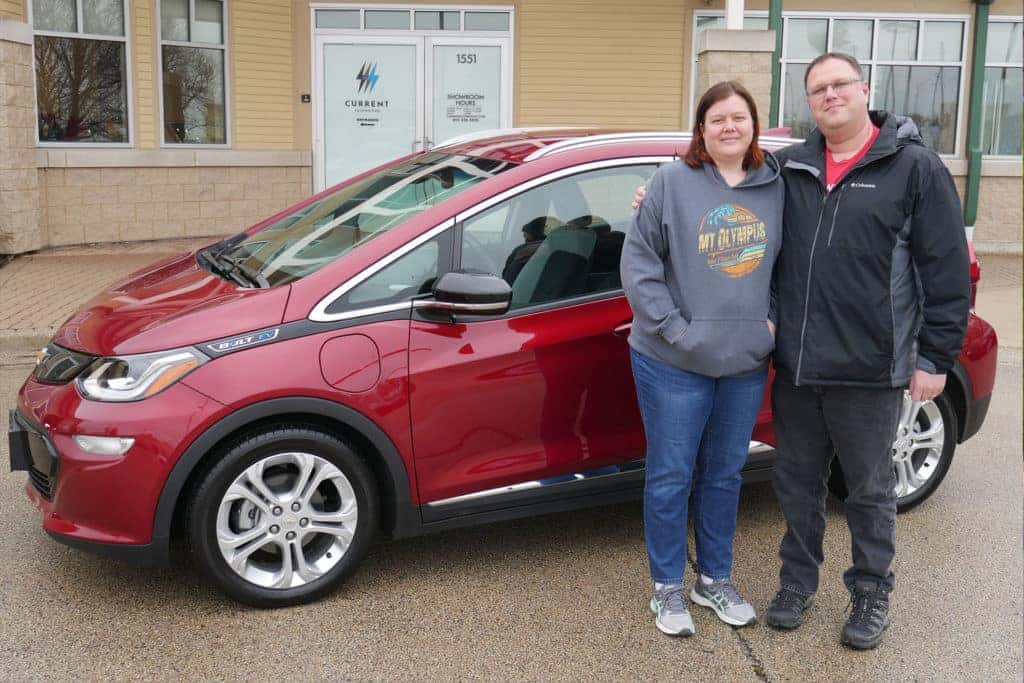 The Chevy Bolt was released in 2018 to pre-emptively fight Tesla's dead-on-arrival Standard Range Model 3. It rocks a 60-kWh battery pack, an impressive 238 miles of range and hot-hatchback acceleration, performing the 0-60 sprint in 6.5 seconds. Its styling is meant to appeal to today's crossover buyers with both a high seating position and tall ride-height. New Bolts cost over $37,000, but you can find them used in the mid $20,000s to low $30,000s.
BMW i3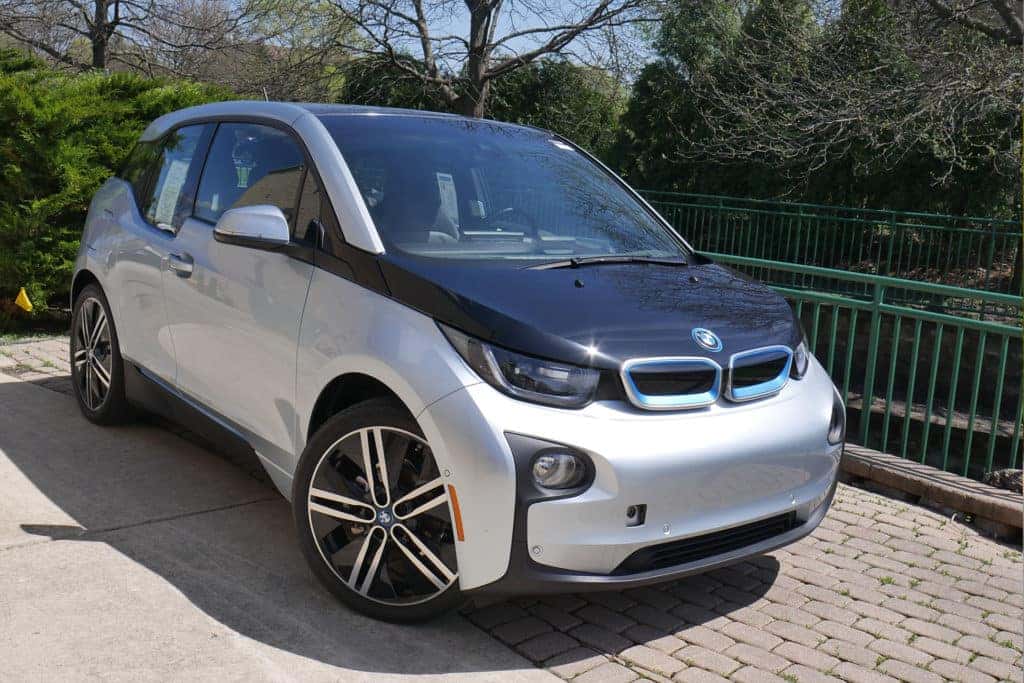 The BMW i3 is the most technologically advanced, most unique car BMW makes. It's a rear-wheel-drive electric car with an optional range-extender engine, all mounted in a carbon fiber shell. MSRP on these cars is usually over $50,000, but they've depreciated fast, making them an absolute steal on the used market. You can easily find them between $10,000 and $25,000, depending on age of the car.
We happen to really like the i3 too. We've driven four-year-old cars with over 70,000 miles and they feel like tight, new cars. That's likely thanks to the carbon fiber construction.
BMW has rolled out incrementally larger batteries over the i3's production run. Range varies from 81 to 114 miles battery-only, and some cars are equipped with range-extending engines that add an additional 67-83 miles of gas-fed range. Plenty to make sure you get to your destination or a DC fast charger.
Tesla Model S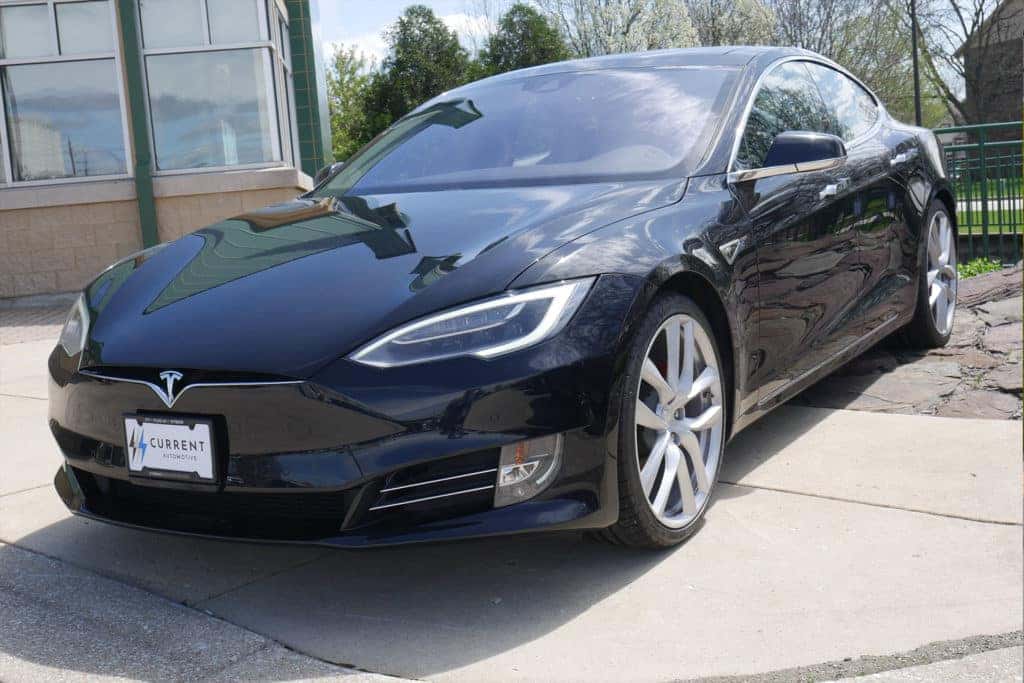 Model S may be getting up there in years, but that makes it an incredible car on the used market. Older, higher-mile examples can be found for less than $30,000 while barely-used performance P100D cars can sit at over $100,000.
That means there's a Model S out there for almost every purse and purpose. It's a real flagship sedan too, fast in any trim and loaded with tech. Self-presenting door handles, auto-lifting tailgate, air suspension, and auto-lowering suspension at speed.
Plus, the reliable electric powertrain makes buying one of these much safer for your wallet than buying a depreciated Mercedes S-Class or BMW 7 Series.
Tesla Model 3
The Tesla Model 3 is mounting a charge to take the "best-selling electric vehicle" crown away from the Nissan Leaf. It has been the best-selling electric vehicle since its introduction in January 2018.
Range varies from 220 to 325 miles depending on the size of the battery, and 0-60 ranges from 5.6 to 3.3 seconds. It accelerates like a Tesla and handles like a true sports sedan. It's tech-laden and features a unique, minimalistic interior.
It's an incredible car, and it shows that Tesla is still way ahead of competing electric automakers. That said, it is a pricey luxury vehicle and hasn't been on the market long enough to depreciate significantly. Used prices can vary from $40,000-$60,000, largely depending on configuration.