Where does Current Automotive get its cars?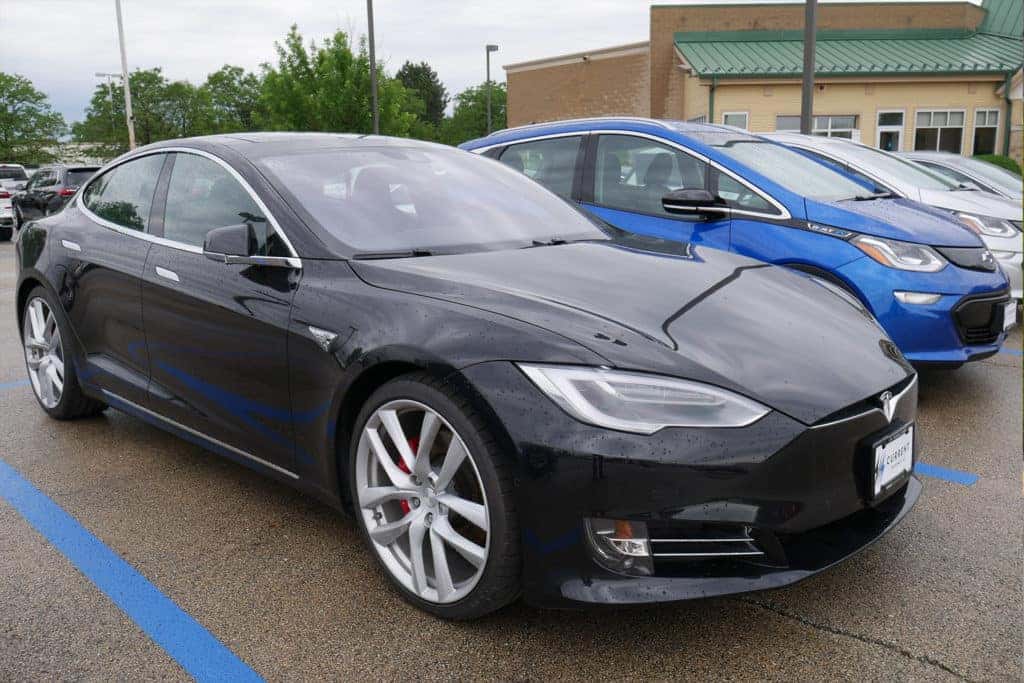 Where does Current Automotive get its cars?
It's easy to understand where most dealerships typically get their vehicles from: new vehicles come from the manufacturer and used vehicles from trade-ins. The thing is, we're not most dealerships. We specialize in electric vehicles—we're focused on e-commerce, and we use fair, no-haggle pricing in a no-pressure environment.
We pride ourselves on offering the best selection of electric vehicles in the United States. We fill our inventory with cars from three main sources.
Private Party
We often get cars for our inventory straight from the previous owners, and it's the most common way we acquire Teslas—our many years spent at the automaker forged some deep connections within the Tesla community.
While it's possible to buy all makes of plug-in vehicles from private sellers, we don't wait for every good car to come to us. So our team actively scours the private market for the best plug-in vehicles available.
Whether they find us, or we find them, we'll offer a fair price to the seller of a good electric vehicle. If they accept our offer, we'll take the car off their hands.
Trade-ins
Most car buyers shop with the intention of trading in their old car to use as a down payment on a new one. Additionally, all but seven states in the U.S. offer a trade-in sales tax credit on vehicle purchases—oftentimes representing hundreds or even thousands of dollars in savings.
For example, imagine somebody is purchasing a vehicle that costs $30,000 and, for simplicity, sales tax is 10%. They would pay an additional $3,000 in tax when purchasing the car. When trading a vehicle in, however, the value of the trade-in is deducted from the cost of the new vehicle to calculate sales tax. If the buyer trades in a vehicle for $10,000, they'd only pay sales tax on the difference—$20,000—instead of the full $30,000 vehicle cost. In this scenario sales tax would only be $2,000—a $1,000 savings.
Given that a trade-in is so important financially, we assist with trade-ins of all types.
While we don't keep gas-burners, we do keep electrics and plug-in hybrids until we can find them new homes.
Auto Auctions
An often-unseen part of nearly every car's life cycle is a trip through the auto auction lanes. This is one of the most common ways a car will enter the pre-owned market.
If a car comes off lease and the first driver chooses not to purchase the vehicle, the car is sent to auction. Dealers will also send cars to auction if they received them in on a trade, but don't intend to keep them around. We've found this to be particularly common for electric vehicles, since traditional dealerships are either too afraid to sell electric cars, or they just don't know how.
The Internet enables car retailers from anywhere access to auto auctions all over the country. Live auction streams let people listen to the auctioneer and view the cars as they come down the lane. Detailed condition reports are available, so a buyer knows exactly what they're bidding on.
Standards vary from retailer to retailer, but we will never purchase a car that has a bad vehicle history report, including accidents, salvage, or lemon-law buybacks. Sometimes there will be a clean report but visual evidence that a vehicle had bodywork repaired, indicating that an accident hasn't reached the report, or went unreported altogether. We won't touch those either.
We only bring in the best vehicles and thankfully there are plenty of clean, well-cared for cars available.
Internet auctions are also crucial tools in our mission to make electric vehicles more accessible. Electric vehicles only sold new in states with zero-emissions requirements naturally enter the pre-owned market in those same states. Internet auctions let us get those cars into our inventory. From there, we can sell and ship them to any U.S. state, making e-mobility available where it wouldn't be otherwise.
A specific example of a car we won at an auction is this 2017 Chevrolet Bolt.
It was being sold by Tesla. The previous owner traded this Bolt in for a new Tesla, but Tesla doesn't sell other brands, meaning the electric automaker sent the Bolt to auction.
Brought it in to our inventory, ready for its next owner.
We made a video highlighting the trip to pick up the Bolt from ADESA Chicago, check it out below.
What happens to cars when they get here?
We send every vehicle through a thorough reconditioning process. Each car gets a full inspection—worn tires get replaced and major visual blemishes get removed.
Then each vehicle gets a full interior and exterior detail, where all traces of the previous owner are eliminated. Attention to detail means each car feels fresh to its next owner.
The Results
All of the hard work by our acquisitions and reconditioning teams means that we can offer the best selection of plug-in vehicles in the United States. If you're looking to go electric, there's no better place to compare the options and find the right vehicle for your lifestyle.
Are you ready to get Current?